Cash App x pgLang | That's Money
CAMPAIGN. OOH. EXPERIENTIAL. FILM
Blending star power with financial literacy for Cash App's "That's Money" Campaign.
"Balcony" features Kendrick Lamar, comedian ExavierTV and investor and entrepreneur Ray Dalio. In a short created and produced by pgLang the message is clear, Invest in yourself.
Recognized with two Cannes Lions (Production Direction + Partnerships), a Webby award and as "
Ad of the Year
" by AdWeek.
Campaign:
Exclusive Presale sponsorship
TVC + Social + Concert Film
OOH
Experiential Pop-up Event
STILLS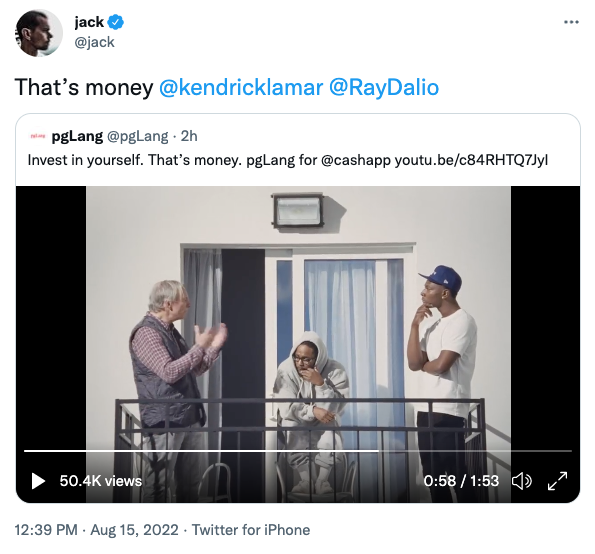 MVD 2023 (C)
CARGO COLLECTIVE